The beginning of "AJINO HYOSHIRO"
In 1900, a small restaurant was opened in a rural town called Shonai-machi located in the Kaho County of Fukuoka Prefecture, Japan.
Mantaro Nomiyama named his restaurant as "KAPPO HYOSHIRO", which means culinary/cuisines of Hyoshiro.
Shortly after the restaurant opening, it gained a reputation for its good taste. Mantaro's personality was also loved by the locals. The restaurant business thus increases.
Mantaro's grandson, Masaaki Nomiyama, grew up listening to his grandfather's work. Among the successful stories of his grandfather's restaurant, the one that impressed Masaaki most was his grandfather's service mindset towards the restaurant's customers. Mantaro has always been most concerned about whether the customers are happy or satisfied with the food served. Masaaki, the founder of "Ajino Hyoshiro" (meaning flavors of Hyoshiro), thus added "Hyoshiro" to the company's name as he wants to inherit the same service mindset of his grandfather, Mantaro.
We at Hyoshiro will continue to have the commitment in providing delicious food that will bring warm and smile to our customers.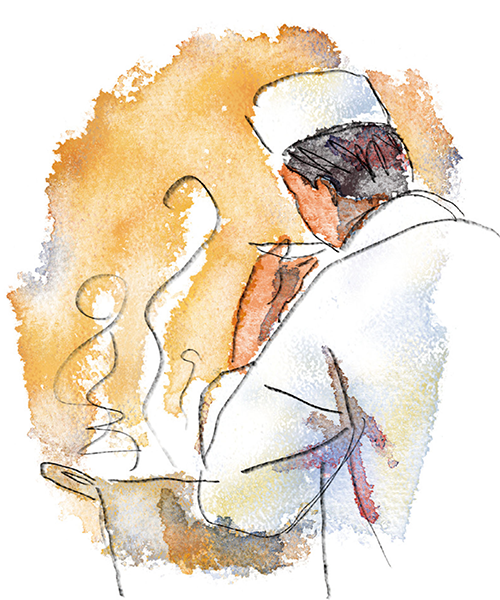 "HYOSHIRO DASHI" was created from our desire to provide delicious food that can be prepared conveniently even when you are busy.
We are the pioneer in developing dashi packs (tea-bag style) that contains Flying Fish.
This delicious product which is adored by many Japanese customers for many years is now available for customers who are staying outside Japan.
Besides "HYOSHIRO DASHI", we have also created many other delicious food products after reviewing customers' feedback.
We are thus confident to recommend our products to you.
Our Mission
"AJINO HYOSHIRO" strongly believes in food safety and providing delicious food products such as soup stock, noodles, versatile sauce, sake and tea.
We will continue to deliver "delicious smiles" to people all over the world.
We started by visiting department stores all over Japan to sample the dashi stock that were available in the market. We have also gathered customers' feedback before we created our delicious Hyoshiro Dashi. We are delighted that we have many customers enjoying our products. From children to their parents and their grandparents-Three Generations, which makes our products a "taste of home."
Regardless of age group or lifestyle, food is an important source for everyone as it is required to build a healthy body and mind. We will continue to produce delicious products that will bring smiles to every diners' table.
We will also continue to devote ourselves to deliver authentic delicious Japanese food to Singapore, Asia, Europe and all over the world.
Founder

MASAAKI NOMIYAMA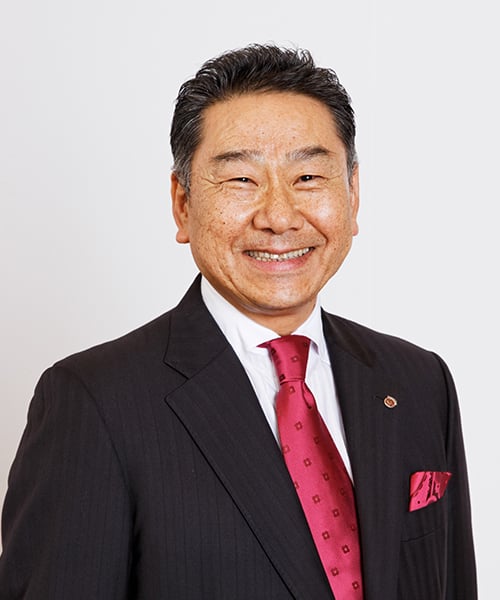 From Japan To The World
We will continue to bring Ajino Hyoshiro's food to people all over the world and expand the circle of smiles.