HYOSHIRO DASHI
(Fish soup stock)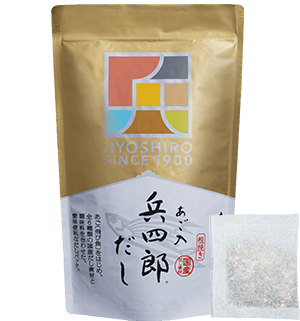 Shop Online
Convenient pouched
(tea bag type)
soup stock
A blend of 6 types of dashi materials (flying fish, bonitos, mackerels, sardines, shiitake mushrooms, kelp) is blended to create an easy-to-use dashi pack. The salt and soy sauce powder is already in the pack, so seasoning is complete with this one only.
How to use
Besides using our dashi pack to prepare soup dishes, you can also tear open the pack and
use the content as seasoning for your stir fry dishes such as noodles, vegetables, etc...
Use as a stock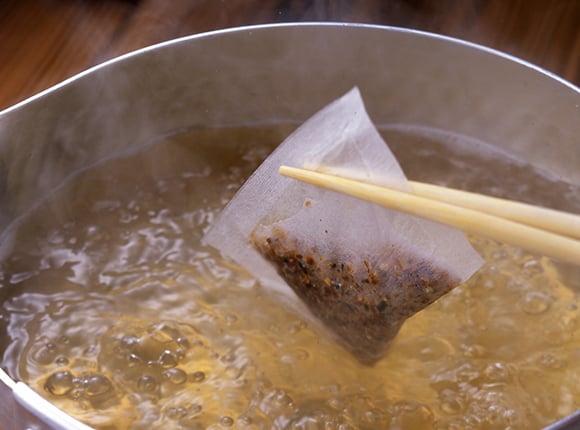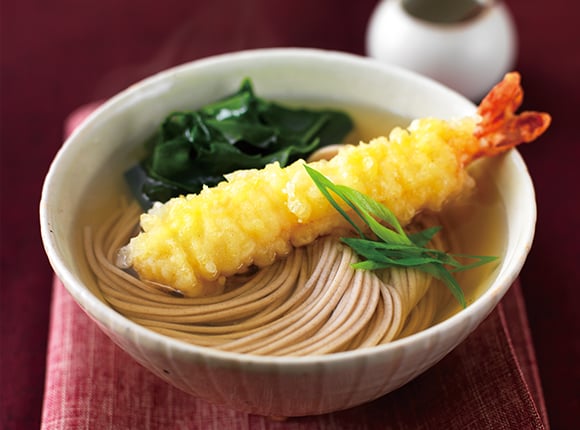 Use as a seasoning