YUZU KOSHO
(Yuzu chili pepper)
Yuzu chili pepper is a mixture of green yuzu and green pepper. Our YUZU KOSHO has a rich flavor with a unique salty and spiciness plus a slightly tangy aftertaste. You can also enjoy sashimi using YUZU KOSHO instead of using wasabi. It can also be a condiment for noodle dishes, hot pot dishes, and meat dishes. You may also use it as a seasoning for stir-fry dishes.
Original type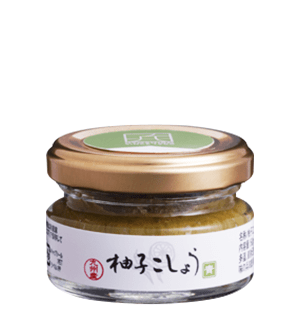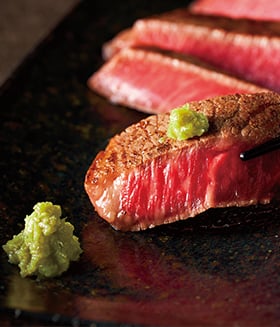 With garlic type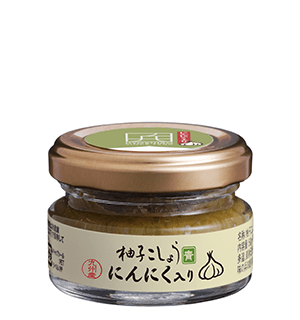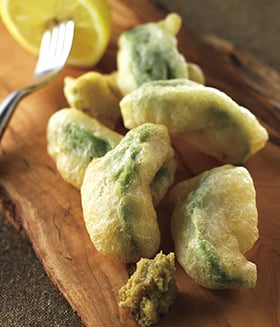 YAKINORI BARABOSHI
(Roasted seaweed flake)
Our roasted seaweed is harvested in the ARIAKE Sea located in Kyushu, our hometown. This area is one of the most famous seaweed-producing places in Japan. The rivers that connect to the ARIAKE Sea are nutrient-rich water. The merger of the fresh river water with the salt concentrated seawater creates a suitable environment for growing high-quality seaweed.
We recommended this delicious seaweed to be pair with salad, soup, pasta, and noodles.
HAKU DASHI
(Concentrated fish dashi)
In response to customers' feedback and Hyoshiro's desire to make dashi more conveniently available without boiling it,
a liquid dashi was created.
This liquid dashi is blended with six types of ingredients (all from Japan): flying fish, bonito, mackerel, sardines, shiitake mushrooms, and kelp.
It has a different taste and different ways of usage compared with our current "tea bag" type dashi. Since this is a concentrated liquid dashi, it can be use directly as a seasoning for stir-fry dishes.
It can also be diluted with hot water to make Udon soup or Hot Pot broth.
YUZU NO SIZUKU
(Yuzu ponzu sauce)
Ponzu is a Japanese seasoning that uses citrus juice to produce.
Hyoshiro's ponzu contains the original refreshing tanginess of citrus fruits and the taste of soup stock.
You can enjoy this flavorful ponzu as a salad dressing. You can also dip fried food such as dumplings (gyoza) into the delicious ponzu.
Mixing ponzu with spicy food and stir-fried food will also enhance the food flavor with a wonderful citrus aroma.
In Japan, ponzu is also often used as a dipping sauce for "shabu-shabu and hot pot dishes.