YASAI NO UMAMI DASHI
(Vegetable soup stock)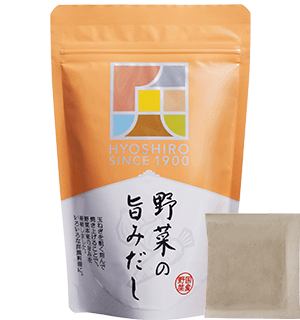 Shop Online
Condensed Vegetable Umami
A blend of 4 types of dashi ingredients (onions, carrots, celery, and garlic), salt, and black pepper are added, and the taste of vegetables is luxurious and gentle. The taste is condensed by baking the dashi stock at a high temperature at once. It is recommended to use it for Western-style dishes.
How to use
Besides using our dashi pack to prepare soup dishes, you can also tear open the pack
and use the content as seasoning for your stir fry dishes such as noodles, vegetables, etc...
Use as a stock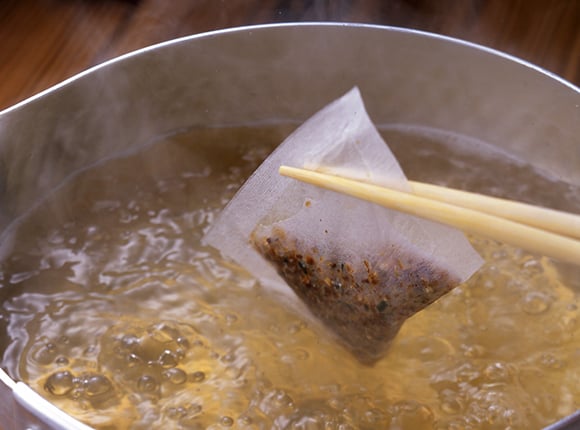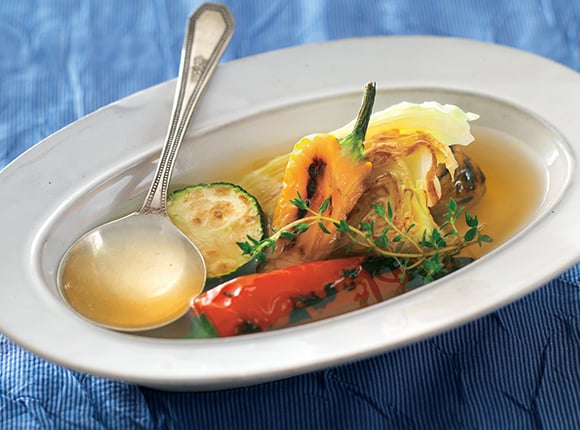 Use as a seasoning