16-18 November 2021 Isetan Members' Exclusive!
Ajino-Hyoshiro store at Isetan Scotts Road will be participating in this coming "Isetan Members' Exclusive Promotion"
Hyoshiro Cha Soba (Green Tea Buckwheat Noodles) will be featured at ~Buy 4 for the price of 3 ~!
About our Cha Soba:
High quality Japanese Matcha is kneaded into our chewy buckwheat noodles. As such, it takes only 2.5 minutes to cook.
The noodles have a soothing aroma of green tea with smooth slurping texture.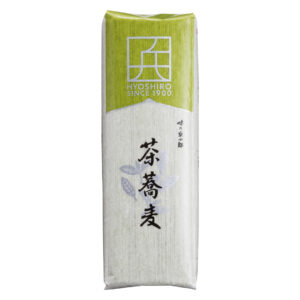 Terms & Conditions:
ⅰ) Promotional offer is exclusive for Isetan Members only.
ii) Limited to Three Sets (12 Packs) per day per member.
iii) Items available while stock last.
*For details on Isetan membership, you may wish to approach Isetan Customer Service on Level 1.
You may also visit the website:
https://www.isetan.com.sg/isetan-membership/
For enquiries on Hyoshiro Products, you may contact us via our official Facebook or website.
Facebook: Ajino-Hyoshiro Singapore
Website: https://hyoshirosg.com
Instagram: @hyoshirosg
We look forward to welcoming you!