24th JAN~31st JAN'2022- Ajino-Hyoshiro Singapore Lunar New Year Special!
Ajino-Hyoshiro store at Isetan Scotts Road will be offering the following
Lunar New Year Gift Sets (with complimentary festive gift wrapping) at special discounted price (*while stock last*)!
New Year Set A-Was $39, Now at $35:1 x Large Size Hyoshiro Standard Dashi (Fish Soup Stock 270grams)+1 x Freeze Dried Miso Soup (with deep fried tofu)
New Year Set B-Was $84, Now at $70:6 x Hyoshiro Tenobe Men HosoUdon (Thin hand-rolled noodles 350grams X 6)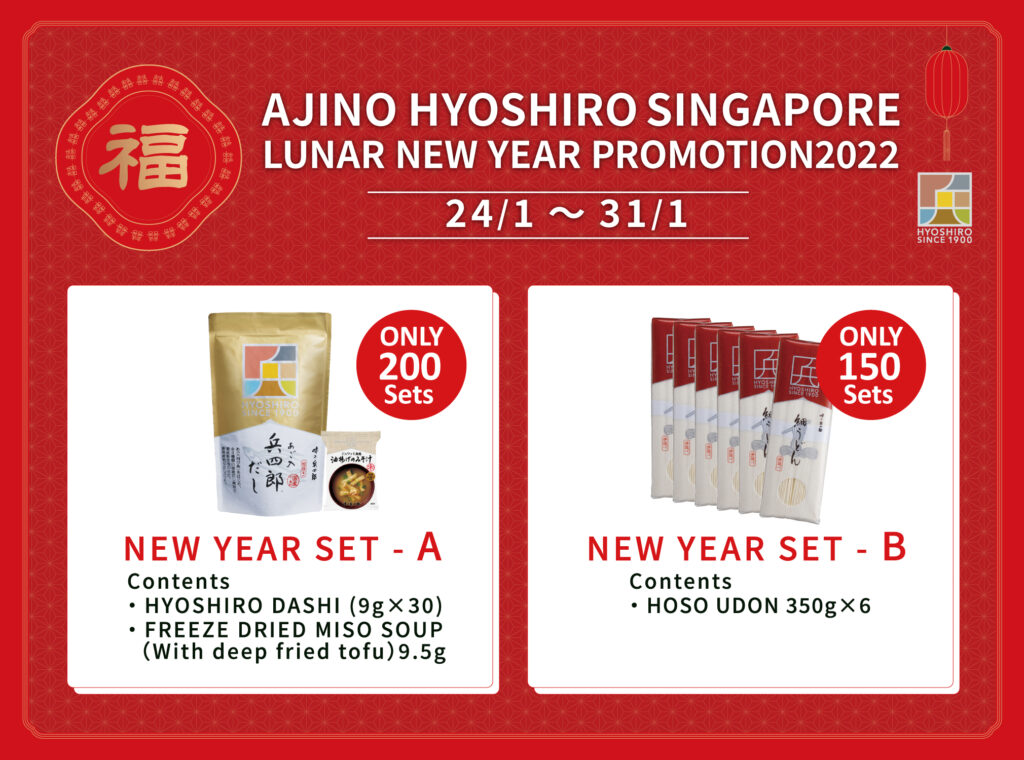 For enquiries on Hyoshiro Products, you may contact us via our official Facebook or website.
Facebook: Ajino-Hyoshiro Singapore
Instagram: @hyoshirosg
Wishing all our supporters a Happy & Prosperous Lunar New Year!新年快乐,万事如意!