Isetan Singapore Scotts store will be having their Private Sales from 11 – 13 MARCH'2022 (inclusive)!
There will be great offers for Isetan Card members.
To show our appreciation to all our supporters, Ajino Hyoshiro's store (located at Level Basement 1) will be featuring two of our TOP Selling products at a special discounted price during this Three days!
Set A (ONLY 80 Sets available, while stock last)-Was $39, Now $35:
1 x Large Size Hyoshiro Standard Dashi (Fish Soup Stock 270grams)
+
1 x Freeze Dried Miso Soup (with Egg Plant, 11grams)
Set B (ONLY 80 Sets available, while stock last)-Was $42, Now at $35:
3 x Hoso Udon (350grams X 3)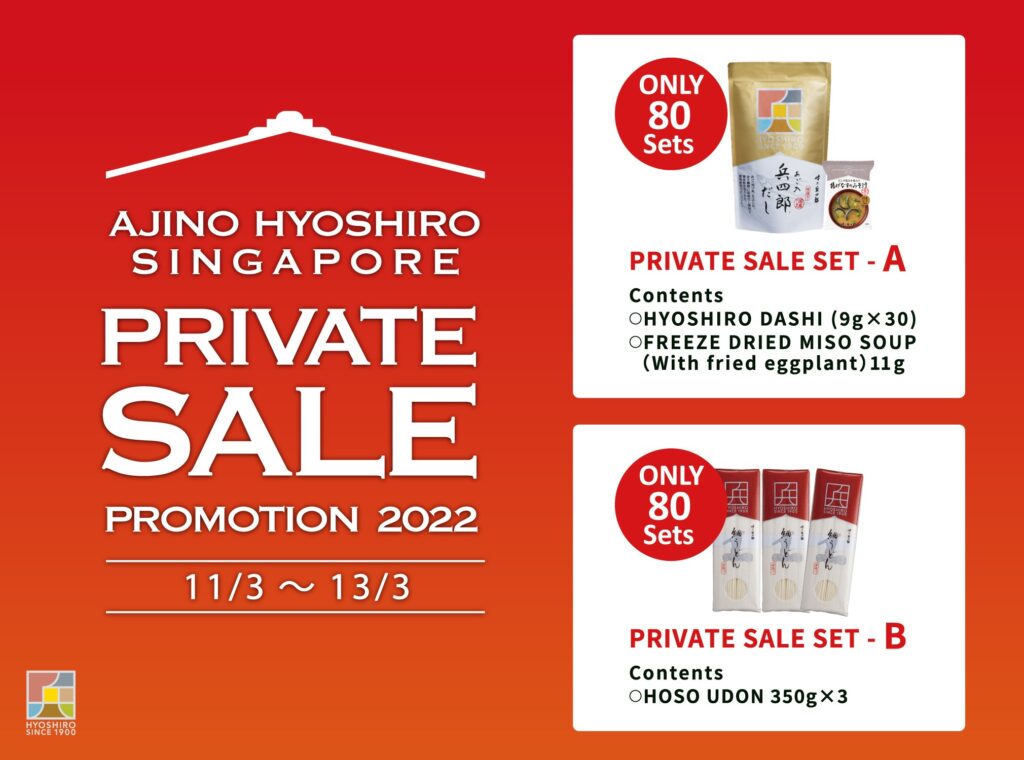 * Kindly note that 11 March'2022 Private Sales Event is open to Isetan card members only, *while Supermarket located at Level Basement 1 remains open to public.
For more information on Isetan Card membership, you may visit Isetan Singapore website at: WWW.ISETAN.COM.SG or Customer Service Counter located at Level 1 Isetan Scotts.
For enquiries on Hyoshiro Products, you may contact us via our official Facebook or website.
Facebook: Ajino-Hyoshiro Singapore
Instagram: @hyoshirosg
We look forward to welcoming you!