★Using HYOSHIRO YASAI NO UMAMI DASHI (Vegetable Soup Stock)
1.
Remove the chicken the skin and cut into small pieces. Finely chop onion and green pepper.
2.
Heat oil in a frying pan and fry chicken. When the color changes, add the onion and green pepper and heat through.
3.
Add rice to (2). Break open a sachet YASAI NO UMAMI DASHI and add the contents and stir-fry. Add ketchup, mix and serve.
4.
Heat butter in a frying pan, add item "A" (beaten eggs) into pan, mix quickly with chopsticks, and when the eggs start to curl from the edge of the pan, put them on top of 3.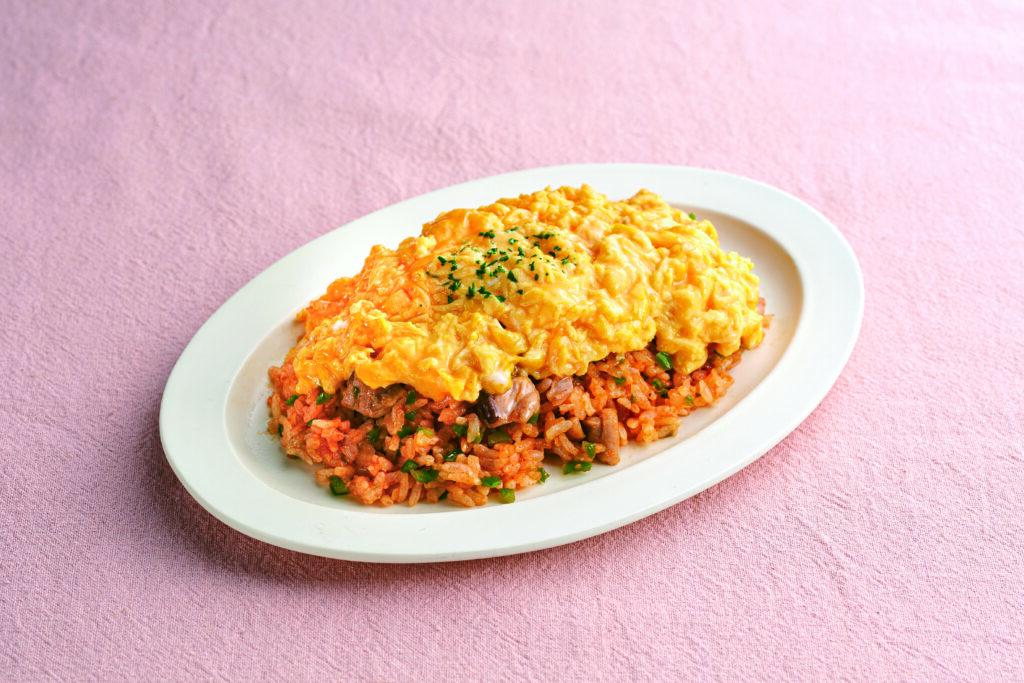 【Ingredients】
Chicken thigh …1/2 piece
Cooked rice…2 cups
Onion …1/2 onion
2 green peppers
YASAI NO UMAMI DASHI …1 sachet
Ketchup … 2 tablespoons
1/2 tablespoon oil
2 teaspoons butter

Item "A":
3 eggs
2 tablespoons milk
Salt and pepper …to taste
Let's make this at your home♪