【Simple Japanese Style Pasta with many ingredients】(Serving for 2 people)
★Using HYOSHIRO YASAI NO UMAMI DASHI (Vegetable Soup Stock)
1.
Cut chicken into bite-sized pieces, peel and thinly slice onions and potatoes, remove seeds and stems from bell pepper and cut into 5mm pieces.
2. Boil spaghetti according to the instructions indicated on the package. 2 minutes before boiling, first add chicken, next potato, then onion and green pepper (accordingly), and when cooked, drain off the water and place ingredients back into the pot.
※set aside a little of the above drained water in a cup
3.
Sprinkle the ※water, olive oil, and YASAI NO UMAMI DASHI into the pot and mix well. Lastly, sprinkle some black pepper to taste.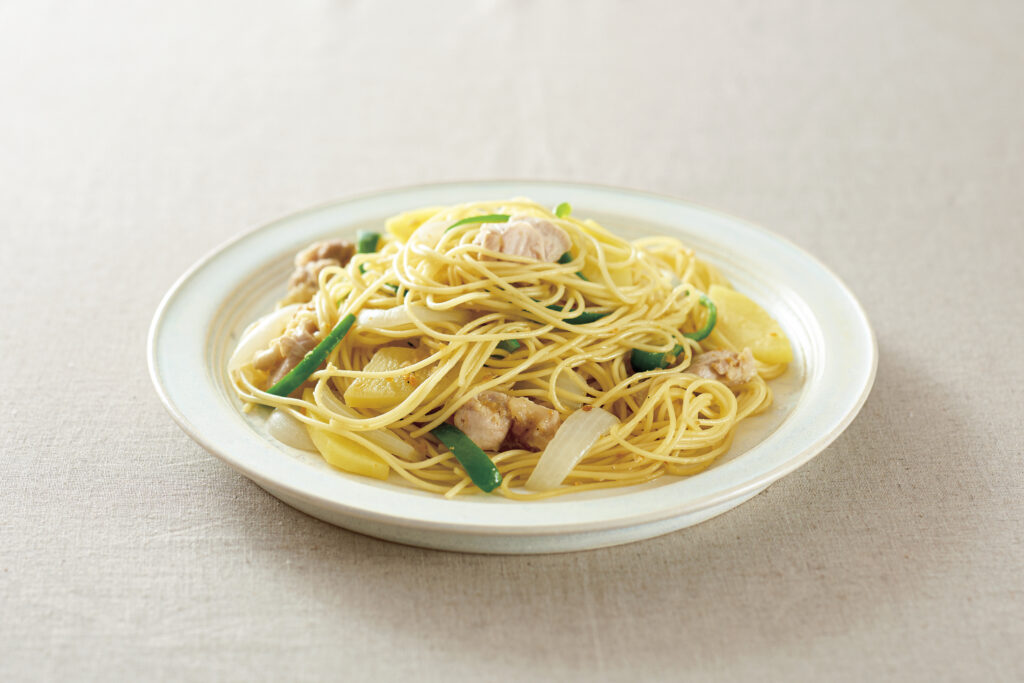 【Ingredients】
Spaghetti … 160g
1/2 chicken thigh
1/2 onion
1 green bell pepper
1 potato
YASAI NO UMAMI DASHI…1 sachet
1 tablespoon olive oil
Black pepper …as needed
Let's cook this at your home ♪