【Baked White Fish with Mushrooms in Foil】 (Serving for 2 people)
★Using HYOSHIRO DASHI
1.
Sprinkle salt on the white fish, let it marinate/rest for 10 minutes, and drain out the water. Cut enoki mushrooms in half and break up shimeji mushrooms into small clusters. Cut cabbage into small cubes. Cut lemon into 6 thin slices and squeeze the rest of the lemon on the fish.
2.
In a bowl, add the mushrooms and tear open a sachet of HYOSHIRO DASHI, and mix them well together.
3.
Prepare/layer on the aluminum foil per serving (in the following order), base with cabbage, then white fish, pre-mixed mushrooms (as in step 2), next thin slices of lemon, then pour in lemon juice over the top, fold the edges of the foil and wrap.
4.
Add 1 to 3cm of water to the pan, cover, and cook over medium heat for 10 minutes.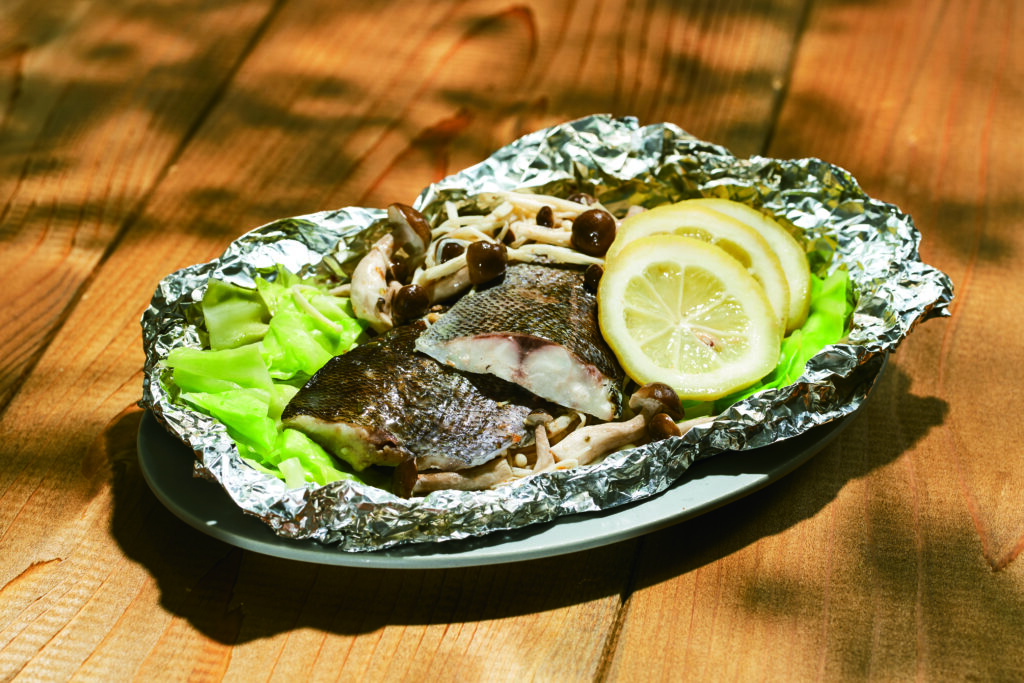 [Ingredients]
White fish fillets … 2 pieces
Enoki mushrooms …1 pack
Shimeji mushrooms …1 pack
3 pieces cabbage
1 lemon
HYOSHIRO DASHI … 1 sachet
Water …as needed
Enjoy cooking at your home♪