Steak with Grated Onions- Japanese Style (Serving for 2-3 people)
★Using Hyoshiro ERO UMOOTE GOMENTSUYU
1.
Grate the apple with the skin. Grate the onion. Alternatively, you may want to dice them and put them into a blender.
Put item "A" in a food grade plastic/Ziploc bag to make tare/glazing sauce. Place the beef that has been sprinkled with salt and pepper into the Ziploc bag with the sauce and marinate in the refrigerator for at least 3 hours.
3.
Take the Ziploc bag out from the refrigerator and let it rest at room temperature for 30 minutes before grilling the beef. Place the beef in a pan with hot oil, grill on both sides till it is brown, and remove from the pan.
4.
In a frying pan, add butter, remaining sauce, and water; lightly cook the glazing sauce and pour it over the beef (which has been cut into bite-size pieces prior).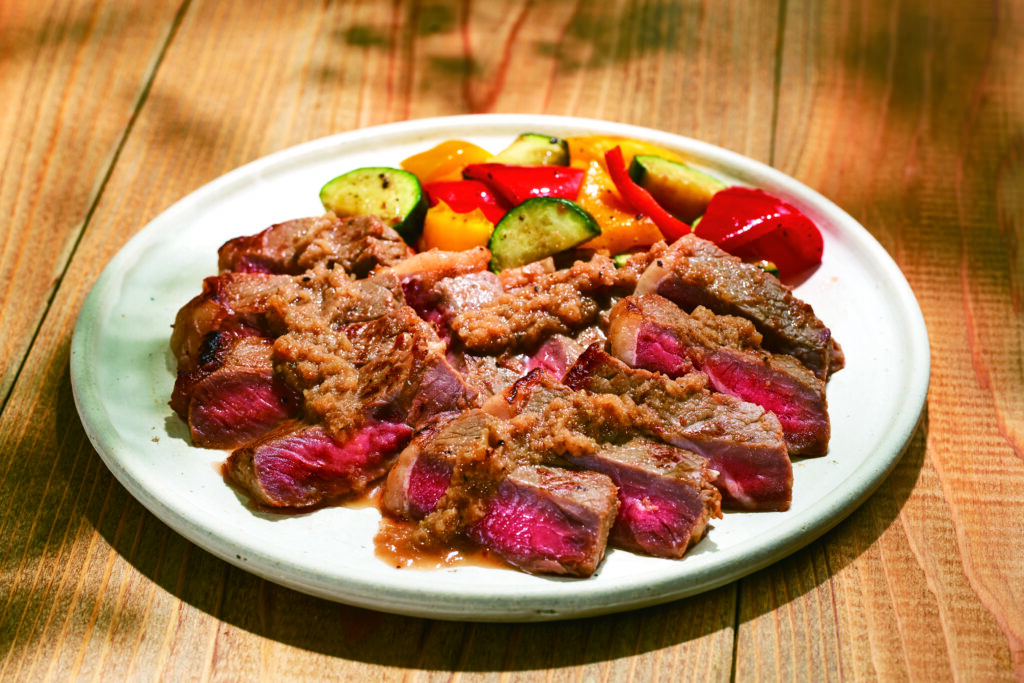 [Ingredients]
Cuts of Beef for Steak …300g
Salt & Black …Sparingly
Cooking Oil…1 Tbsp
Butter…1/2 Tbsp
Water…1 Tbsp
Item A Hyoshiro ERO UMOOTE GOMENTSUYU…2 Tbsp
Apple…1/4
Yellow Onion…1/2
Enjoy cooking at home♪