Bouillabaisse (Serving for 2 people)
★Using Hyoshiro YASAI NO UMAMI DASHI (Vegetable Soup Stock)
1.
Separate the strands of celery and slice diagonally; peel and mince the garlic.
2.
Heat olive oil and garlic in a saucepan. When the aroma rises, add celery and sauté.
3.
Add the clams and shrimps to the pan and sauté, add white wine and cover.
4.
When the clams open, take out the clams from the pan, tear open item "A" and a sachet of YASAI NO UMAMI DASHI, add the contents into the pan, and bring to a boil, then reduce the heat to low and let the shrimp cook through.
5.
Place cook clams back into the pan. Add salt and pepper to taste.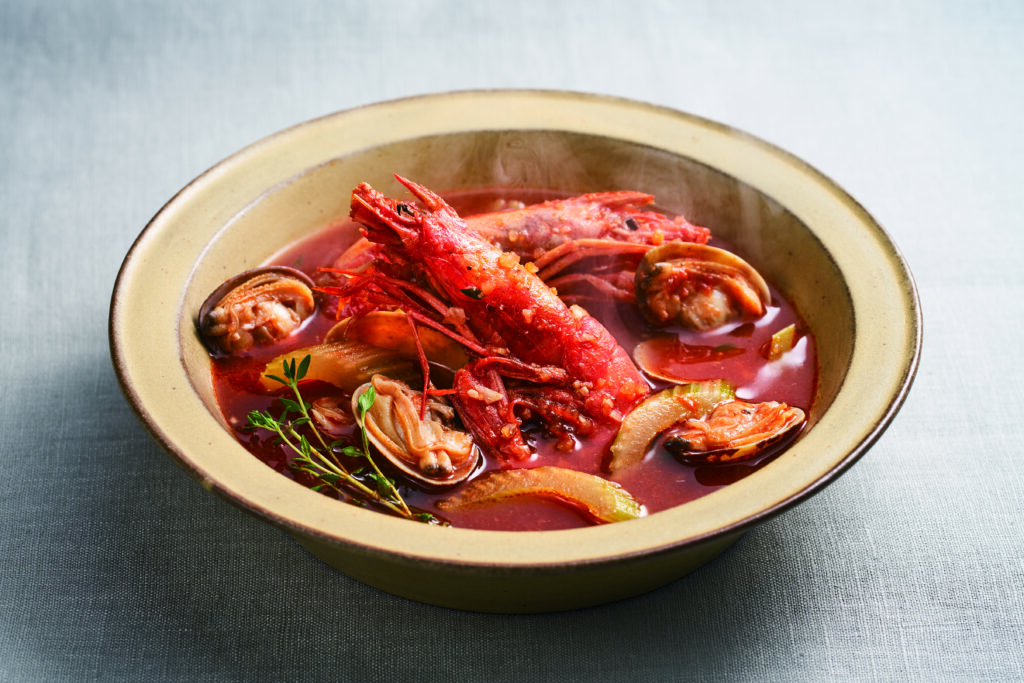 [Ingredients]
4 Shrimps (with head)
Asari Clams …150g
1/2 celery
1 clove garlic
1 tablespoon olive oil
2 tablespoons white wine
YASAI NO UMAMI DASHI (Vegetable Soup Stock) … 1 Sachet
Salt and Pepper … As needed
Item "A"
Tomato juice … 200ml
Water … 250ml
Let's cook at your home♪