【Japanese style jjigae】Serving for 2 people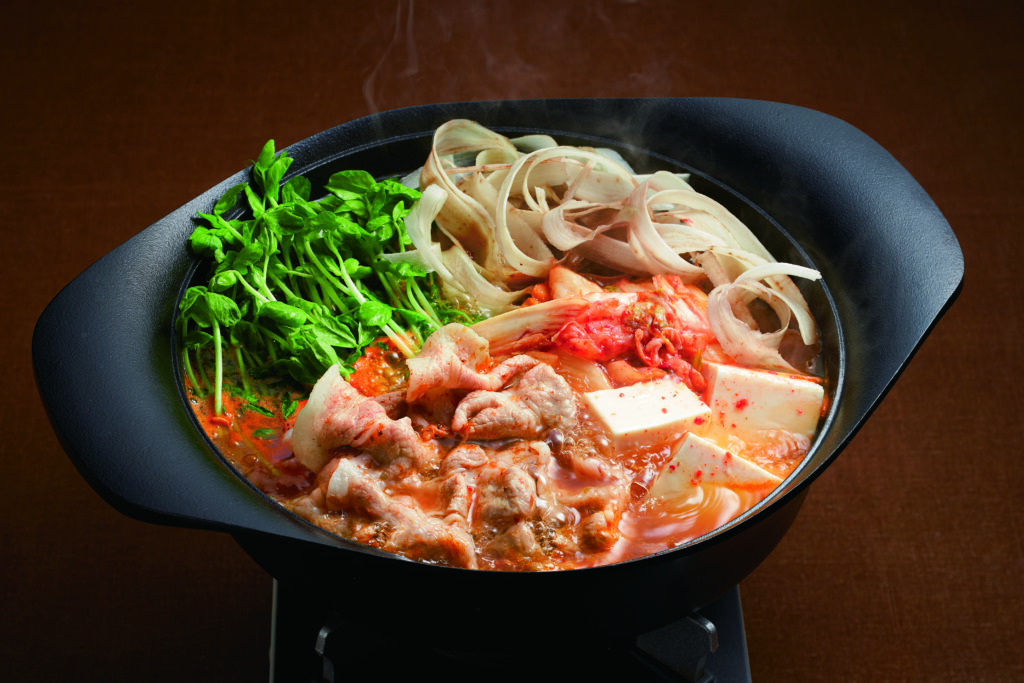 ★Using of HYOSHIRO DASHI
Step1:
Thinly slice gobo (burdock root). 2. Cut pork and tofu into bite-sized pieces. Cut bean sprouts in half.
Step2.
Pour water into a pot, tear open the bag of Hyoshiro dashi, add the contents, and heat until it boils, then add the burdock root.
Step3:
Add pork, tofu, and kimchi to [2].
【Ingredients】
Pork (thinly sliced) …150g
1 Burdock root
1/2 Tofu
Pea sprout (豆苗) … As you like
HYOSHIRO DASHI … 2 sachets
Water … 800ml
Kimchi …100g
jjigae is a very popular hot pot dish in Japan. You can make very delicious with Hyoshiro's dashi.
Please try it ♪