【Grilled yellowtail with miso ~yuzu flavor~】4 pieces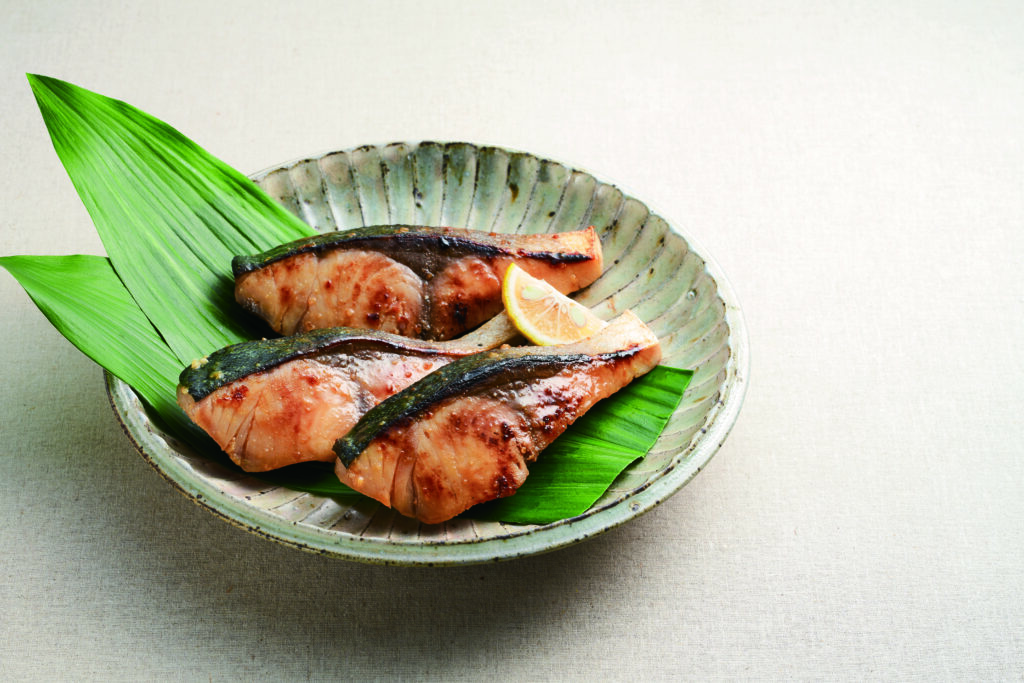 ★Using of ERO UMOOTE GOMENTSUYU
Step1:
Sprinkle salt on the yellowtail and let sit for 10 minutes to drain off excess water.
Step2:
Mix ingredients A and marinate [1] for 10 to 20 minutes.
Step3:
Place a cooking sheet on a frying pan and bake.
【Ingredietns】
Yellowtail fillets … 4 pieces
2 tablespoons Eorou moote gomen-tsuyu (soy sauce)
Miso paste of your choice…1 tablespoon
Honey … 1 tablespoon
Cooking sake … 1 tablespoon
Yuzu juice (juice of 1/2 yuzu)
Yuzu peel (grated)…a little
Let's cook at your home!