【Cold Pasta】Serving for 4 people
★Using Hyoshiro HOSO UDON and HYOSHIRO DASHI
Step1: Peel the tomatoes, remove seeds and cut into 2cm cubes, and cut mozzarella cheese into 1cm cubes.
Step2: Boil HOSO UDON for 3 to 4 minutes, steam for 1 minute, and then rinse the noodles under cold water and drain well.
Step3: In a bowl, tear and mix [1], basil, olive oil, and HYOSHIRO DASHI, then add [2] and mix.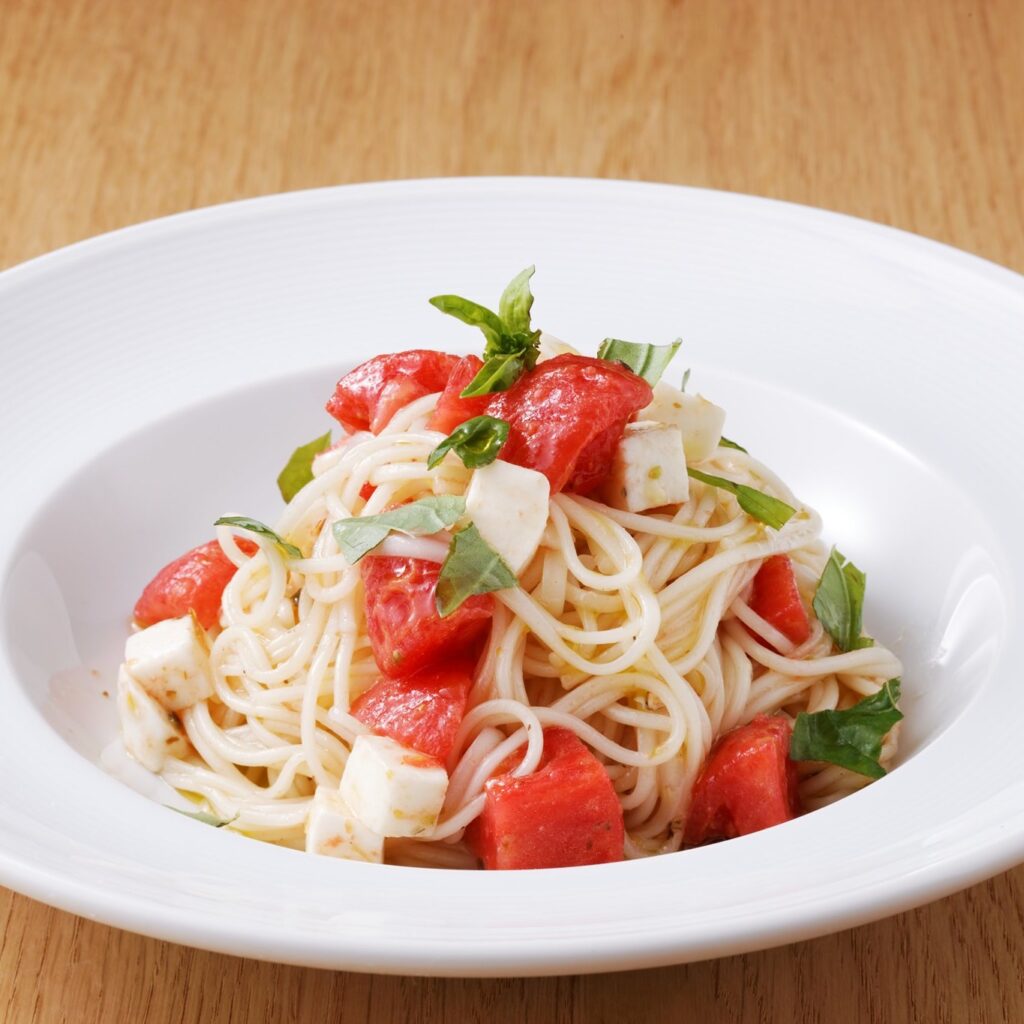 [Ingredients]
HOSO UDON … 4 bundles (200g)
Mozzarella cheese … 100g
4 ripe tomatoes
Basil … as needed
1 sachet HYOSHIRO DASHI
2 tablespoons olive oil
Let's make at your home♪